Schindler: Holistic CPQ solution: focused on the customer

Company
Schindler lifts, escalators, moving walkways, and transit management solutions are in demand around the world. It's not surprising – after all, they are not only technologically advanced, but can also be adapted extensively to customer requirements.
Project highlights
The camos CPQ solution supports the quotation processes for new products, modernisation projects and service contracts.
Quotes are created centrally on a stable platform within minutes, extremely efficiently and with high quality.
Continuous and automated processes were made possible thanks to the successful link with SAP and Salesforce.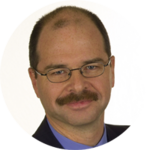 The software from camos has not only allowed us to implement a CPQ solution with which we are currently setting the standard in our industry. It has also given us a solid foundation to embrace digital innovations for years to come
Urs Singer, Business Process Manager at Schindler IT Services AG