NKT: Achieving a globally harmonised offer process with CPQ

Company
NKT Group GmbH is one of the world market leaders in cable systems for transporting energy. For example, NKT develops, manufactures and installs turnkey sea and land cable systems for energy infrastructures.
Project highlights
Cross-site CPQ system with all necessary interfaces to CRM and engineering systems.

Consistent data basis and processes eliminate data silos and avoid media discontinuities.

Quotation processes are standardised across all international NKT locations - from configuration and pricing to incoming orders.

Clear cost calculation shows costs, profit margins and sales prices in different views at any time.

Automatic, rule-based processes reduce the effort involved in preparing quotations, improve profit margins and ensure short response times.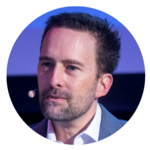 We decided in favour of camos, because the CPQ solution already covers a large number of our requirements by default. For example, automated approval processes, the ability to audit and the traceability of configurations and calculations. We agreed that we could implement our Excellence Strategy with camos CPQ.
Sebastian Appel, process engineer and head of the CRM and CPQ project at NKT