Sustainable product configuration

Embrace new opportunities
According to a study by Capgemini, more than 80% of companies that invest in sustainable initiatives benefit not only from an improved brand image, but also from gains in efficiency and productivity. In addition, new legal regulations on compliance with CO2 limits are also expected. All of this means that ecological sustainability is becoming a central purchasing criterion for complex and varied products.
Sustainability across the life cycle
The use of a product accounts for 80% of its life cycle assessment. That is why products have to be configured together with the customer in such a way that they have a high degree of sustainability over their entire life cycle.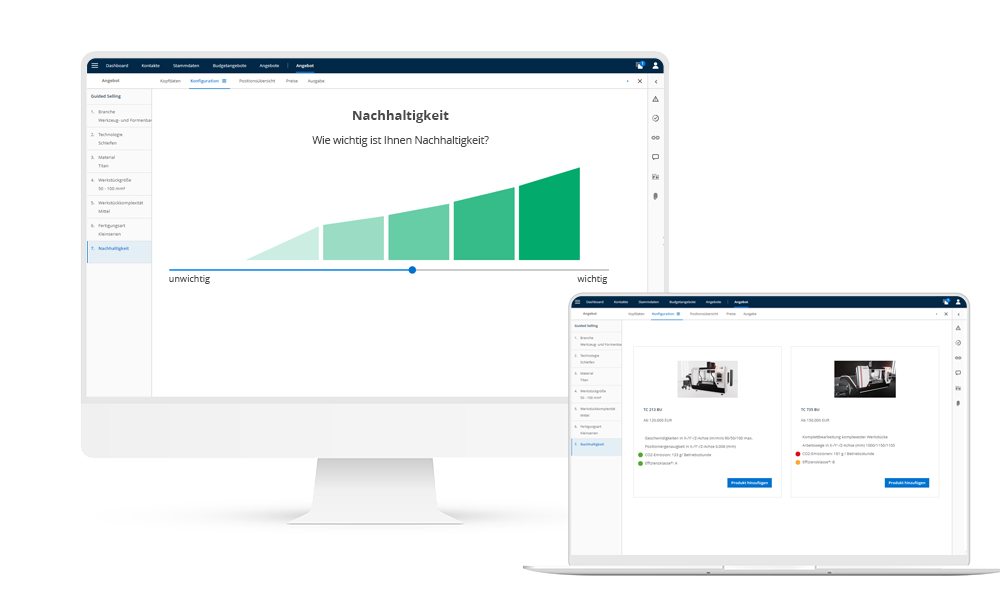 Questions about the relevance of sustainability can be included in the guided selling process. And the classification of the products can be adjusted so sustainability carries weight in the product recommendation.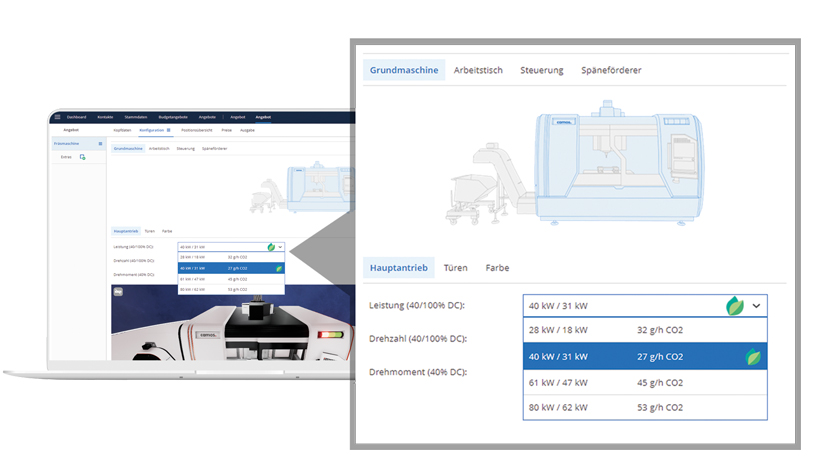 In the detailed configuration, users can see the resulting CO2 emissions for each option and identify the most environmentally friendly alternatives through visual highlighting.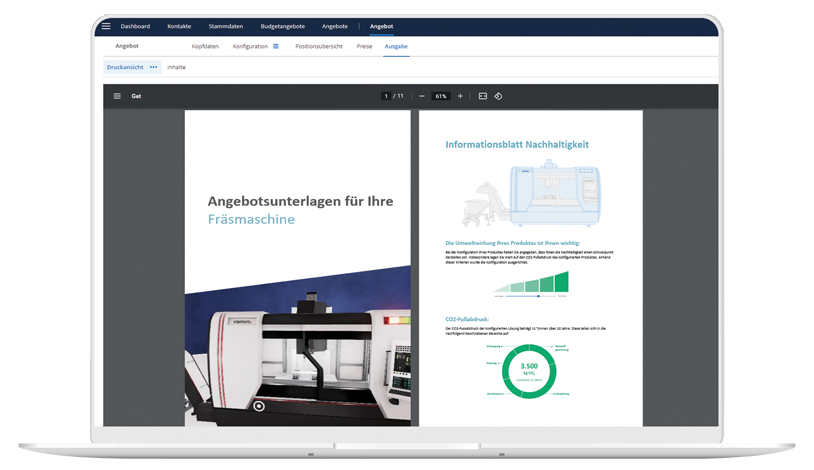 Sustainability information on the configured product (e.g. CO2 footprint) is illustrated in the offer with detailed numerical values and in summarising diagrams.
Would you like to learn more
about sustainable product configuration?
Contact us. We will tell you how you can benefit.